Ms Cinzia Sammartino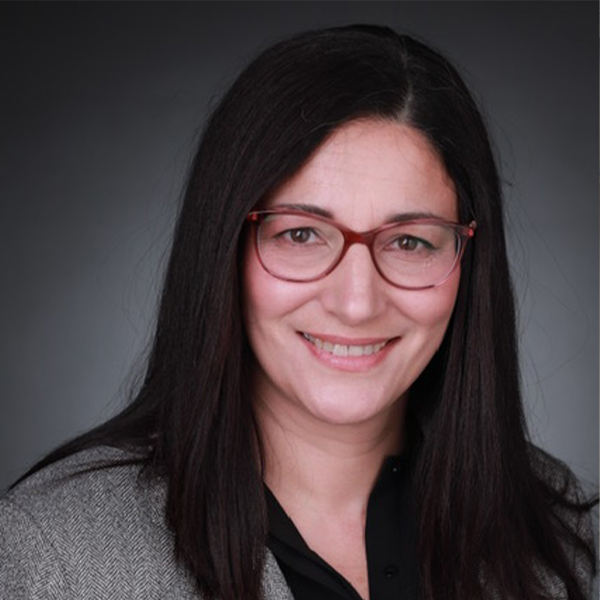 Ms Cinzia Sammartino is a highly skilled consultant general surgeon with practice in London.
Ms Sammartino qualified from Università degli Study di Milano in 1999. After obtaining her CCT in General Surgery from the University of Pavia in 2004, Ms Sammartino went on to accomplish higher surgical training in Italy, France and the UK before becoming a consultant in 2009.
Ms Sammartino joined Royal London Hospital in 2009 as a consultant general and transplant surgeon with specialist interest in laparoscopic benign surgery and proctology.
Her NHS work is based at Royal London Hospital, where she practises as a general and transplant surgeon. She has been leading the Renal Transplant Service at the Royal London for the last 7 year.
Her areas of specialty are:
Proctology: piles (haemorrhoids), fissure, anal fistula, pilonidal cyst, anal tags, IBD, constipation
Removal of lumps and bumps: lipomas, sebaceous cysts
Abdominal wall repair surgery: hernia repair, minimally invasive technique.
Renal transplantation and chronic renal failure surgery.
Ms Sammartino currently provides outpatient, minimally invasive treatments for haemorrhoids and this includes eXroid electrotherapy treatment for private patients.
Further to her quality surgical practice, Ms Sammartino is a leading figure in clinical research and medical education. She has authored over 40 publications and reports in peer-reviewed journals, including the American Journal of Transplantation, and as a dedicated mentor, she also regularly collaborates in local and regional training programmes for junior doctors.